Families, Due to the extreme cold, we had several heating issues over the weekend at the Fowler School and the Green Meadow Elementary School. Some of the issues were in classrooms, while others were in unoccupied spaces. Thanks to the hard work and extra time from our custodial staff and facilities director this weekend we will be able to open schools on time. They have overseen the repairs and ensured the water and heating systems are operational again. Several rooms in the Green Meadow have space heaters to assist with providing heat. The Maynard Fire Department has approved the use of these heaters. All schools will be open for a normal day of school tomorrow (Monday, Feb. 6). Thank you, Brian Haas Superintendent Maynard Public Schools
All students grades 4-8 are invited to learn about what Maynard High School has to offer! Virtual information session, Thursday, 1/12 at 7pm. Zoom link -
https://us06web.zoom.us/j/83126272713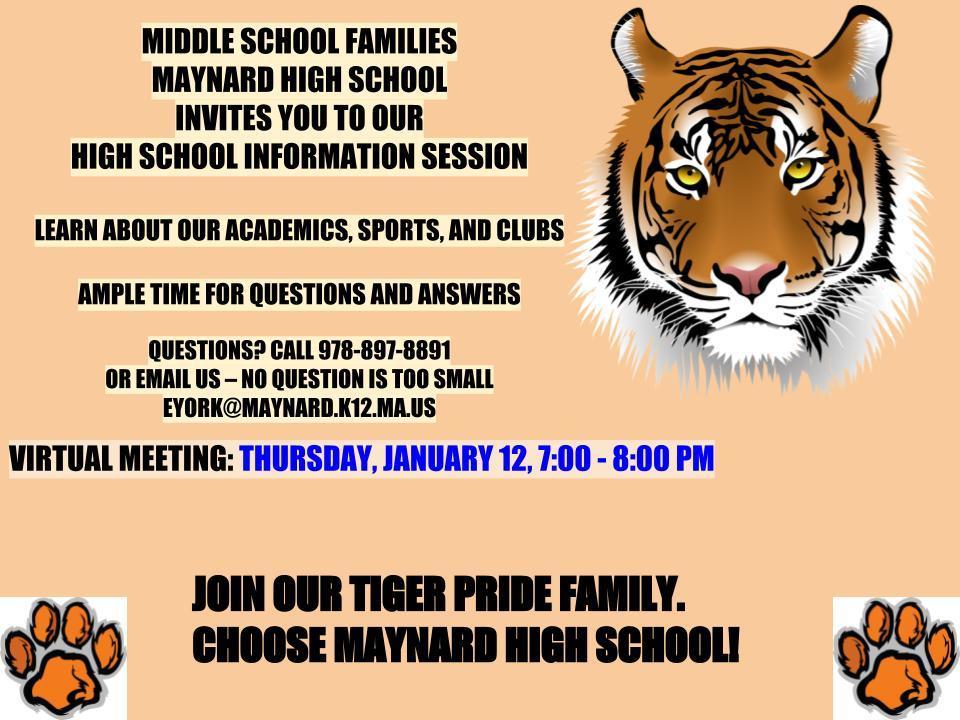 The regularly scheduled School Committee meeting has been rescheduled to Tuesday, 12/6/22. At that time the first recommended FY23 budget presentation will be made to the School Committee.
Click here for information about the upcoming family forum on Guidance & Counseling Services on 11/9/22 at 6pm:
https://www.smore.com/hkbg6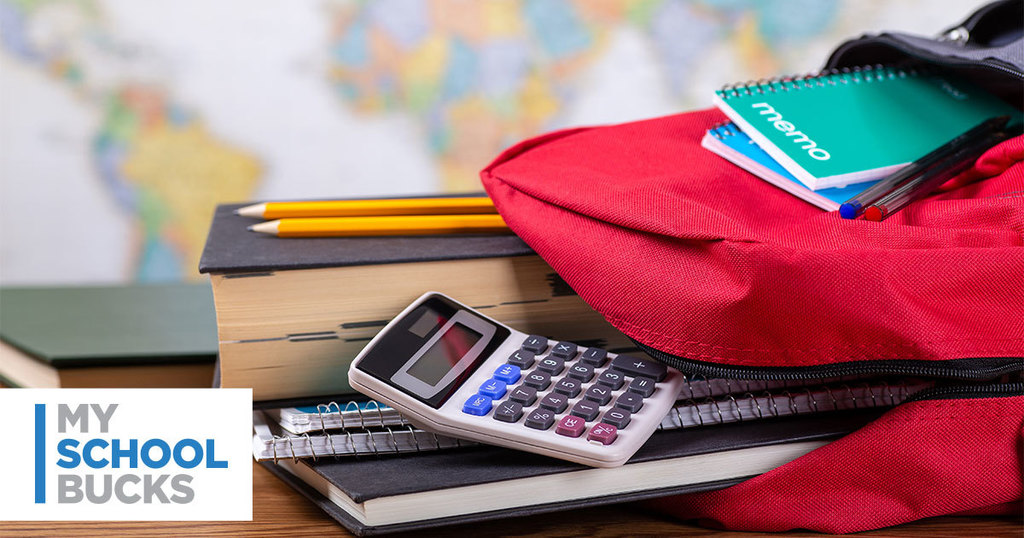 Congratulations to the Maynard High School Boys Basketball team. They won the state finals against Paulo Freire (64-53), and they are the official MIAA Boys Division 5 state champions!!! Go Tigers!
2022 MIAA Div 5 Boys Basketball Championship Paulo Freire Vs Maynard MAR 20, 2022 | 12:00 PM EST @ Tsongas Center Varsity | Boys | Basketball 2022 MIAA Div 5 Boys Basketball Championship $15/person or live streamed
https://www.nfhsnetwork.com/events/miaa/gam3dc28791a9
Maynard vs. Paulo Freire in the division 5 state finals at noon on Sunday at the Tsongas Center. Tickets can be purchased at the Tsongas Center website. (Not GOFAN)
Fan bus leaves Maynard at 10:30 am. Cost for the fan bus is $5 a person.
Congratulations to the boys varsity basketball team on their victory over Baystate 66-55.
Maynard was victorious tonight. 66-55. Next stop the division 5 finals.

The forecast identifies potentially dangerous ice and sleet in the Maynard area between 5 AM - 7 AM. After collaborating with the Department of Public Works, I have decided to cancel school Friday, February 4, 2022. Everyone stay safe and enjoy the weekend! Superintendent Brian Haas