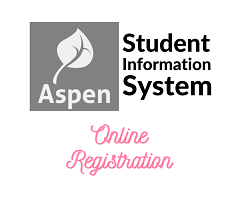 Maynard Public Schools is now pleased to offer online registration for both new students as well as registration changes for returning students. Full information can be found here.
For families that are new to the Maynard Public Schools, the first step will be the creation of a parent account in Aspen, our student information system. Instructions on creating an account are available here.
Parents who already have an Aspen account can go directly to new student registration by following the directions provided here.
KINDERGARTEN REGISTRATION for 2023-2024
We encourage families to complete Kindergarten registration for new Green Meadow students online by following the above procedures at any time. Families can also complete online registration in person on January 17, 18 & 19 from 9:00am - 12:00 pm and January 18 from 5:00-7:00 pm at the Green Meadow School. Computers will be available for parents to complete online registration.
If a family does not have Internet access and is unable to attend in person, registration packets can be printed from the Maynard Public Schools website by clicking here, or a packet can be picked up at the Green Meadow School.
Children must be 5 years old before September 1, 2023 to enter kindergarten. Registration packets must include the child's birth certificate, record of immunizations, most recent physical exam, and proof of Maynard residency (utility bill, lease, tax receipt).
If you have any questions please call Green Meadow School at 978-897-8246.