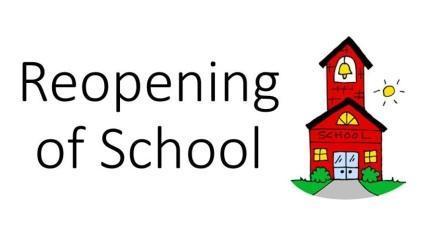 Change to School Committee Meeting and Parent Zoom
Maynard Public Schools
Thursday, August 06, 2020
The Commissioner of Elementary and Secondary Education has extended the deadline in which School Districts must submit their Reopening plan from August 10th to August 14th. While Maynard's plan will be presented and discussed at tonight's School Committee meeting, they will not vote on the plan until next week during a meeting yet to be determined.
We will still be holding 2 parent zoom meetings to hear your questions and concerns. Thursday (today) at 3pm, and the 2nd meeting needs to me changed from Tuesday and will now occur on Monday at 7pm. We are sorry for any inconvenience for next week's meeting change.
We anticipate a parent survey to be sent out tomorrow, which will need to be returned by Wednesday, 8/12.
You may access the parent Zoom meeting by following the below"
Join by computer:
Passcode: maynard
Join by Phone at:
646-558-8656
Meeting ID: 923 5491 9852
Passcode: 5942143
Tonight's School Committee Agenda with Zoom information can be found here