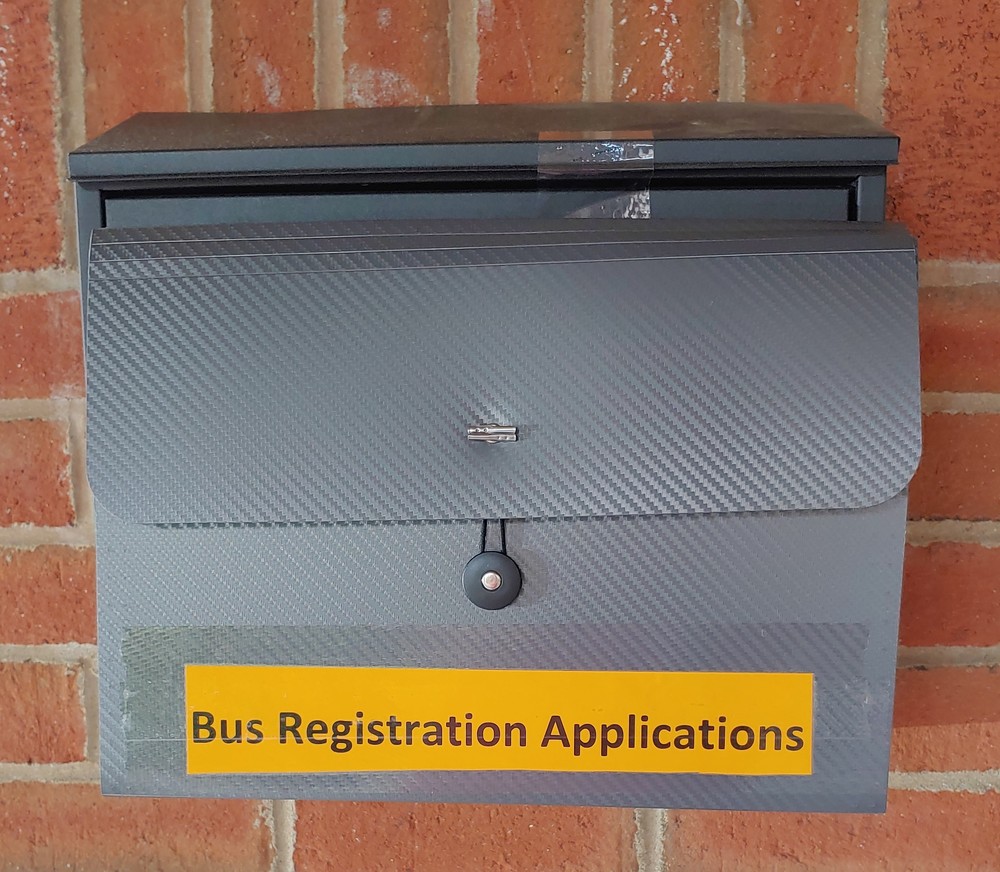 Bus Registration for 2020-2021 School Year
Colleen Andrade
Friday, June 05, 2020
Big Yellow Bus registration will begin on Monday, June 8th.
There will be no in-person registration this year.
Due to COVID-19, bus capacity will be limited depending on DESE and Dept. of Health/CDC guidelines.
Please note – bus registration is on a first come – first serve basis according to the application time stamp.
There are 2 ways to register:
1. Online - There will be a link to an electronic registration form (using Google Forms) emailed out to families at approximately 8am Monday morning. This link will also be posted on the Schools website and social media sites.
This is the PREFERED method for registration this year since we are still working remotely and not in the school offices full time yet.
Electronic forms will be time stamped when you submitted your form.
2. By paper registration form: Please use paper forms ONLY IF YOU CAN NOT USE THE ONLINE FORM. A mailbox has been installed near the Fowler School entrance (3 Tiger Drive). On this mailbox is a large folder with English, Spanish and Portuguese applications. Please use 1 form per family/address. Completed applications can be put into this locked mailbox no earlier than Monday morning.
Please keep in mind, since we are not working full time, applications may run out before we are able to restock the folder. These applications will be time stamped as the mailbox is emptied.
Please email bus@maynard.k12.ma.us with questions.
~~~~~~~~~~~~~~~~~~~~~~~~~~~~~~~~~~~~~~~~~~~~~~~~~~~~~~~~~~~~~~~
La inscripción en Big Yellow Bus comenzará el lunes 8 de junio.
No habrá registro en persona este año.
Debido a COVID-19, la capacidad del autobús será limitada dependiendo del DESE y las directrices del Departamento de Salud / CDC.
Tenga en cuenta que el registro del autobús se realiza por orden de llegada de acuerdo con la marca de tiempo de la solicitud.
Hay 2 formas de registrarse:
1. En línea: habrá un enlace a un formulario de registro electrónico (usando los Formularios de Google) enviado por correo electrónico a las familias aproximadamente a las 8 a. Este enlace también se publicará en el sitio web de las Escuelas y en los sitios de redes sociales.
Este es el método PREFERIDO para la inscripción este año, ya que todavía estamos trabajando de forma remota y todavía no estamos en las oficinas de la escuela a tiempo completo.
Los formularios electrónicos se sellarán en el momento en que los haya enviado.
2. Mediante formulario de registro en papel: utilice formularios en papel SOLO SI NO PUEDE USAR EL FORMULARIO EN LÍNEA. Se instaló un buzón cerca de la entrada de la Escuela Fowler (3 Tiger Drive). En este buzón hay una carpeta grande con aplicaciones en inglés, español y portugués. Utilice 1 formulario por familia / dirección. Las aplicaciones completas se pueden colocar en este buzón bloqueado no antes del lunes por la mañana.
Tenga en cuenta que, dado que no estamos trabajando a tiempo completo, las aplicaciones pueden agotarse antes de que podamos reponer la carpeta. Estas aplicaciones recibirán una marca de tiempo a medida que se vacíe el buzón.
Envíe un correo electrónico a bus@maynard.k12.ma.us con preguntas.
~~~~~~~~~~~~~~~~~~~~~~~~~~~~~~~~~~~~~~~~~~~~~~~~~~~~~~~~~~~~~~~
O registro do Big Yellow Bus começará na segunda-feira, 8 de junho.
Não haverá registro pessoalmente este ano.
Devido ao COVID-19, a capacidade do barramento será limitada, dependendo das diretrizes do DESE e do Departamento de Saúde / CDC.
Observe - o registro do ônibus é realizado por ordem de chegada, de acordo com o registro de data e hora do aplicativo.
Existem 2 maneiras de se registrar:
1. Online - Haverá um link para um formulário de registro eletrônico (usando o Formulários Google) enviado por email às famílias aproximadamente às 8h da manhã de segunda-feira. Este link também será publicado no site das Escolas e nas mídias sociais.
Este é o método PREFERIDO para inscrição neste ano, pois ainda estamos trabalhando remotamente e ainda não nos escritórios da escola em tempo integral.
Os formulários eletrônicos serão marcados quando você enviar seu formulário.
2. Pelo formulário de inscrição em papel: use formulários em papel SOMENTE SE NÃO PODE USAR O FORMULÁRIO ONLINE. Uma caixa de correio foi instalada perto da entrada da Fowler School (3 Tiger Drive). Nesta caixa de correio, há uma pasta grande com aplicativos em inglês, espanhol e português. Use 1 formulário por família / endereço. Os aplicativos concluídos podem ser colocados nessa caixa de correio bloqueada antes da segunda-feira de manhã.
Lembre-se de que, como não trabalhamos em período integral, os aplicativos podem acabar antes de podermos reabastecer a pasta. Esses aplicativos terão seu horário marcado quando a caixa de correio for esvaziada.
Envie um email para bus@maynard.k12.ma.us com perguntas.