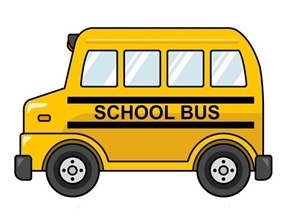 Bus Registration for 2020-2021 School Year
Colleen Andrade
Monday, April 27, 2020
Due to the school building closure, bus registration for the 2020-2021 school year will be postponed until late May, or possibly June. Once the date and process is decided we will notify families. We thank you for your patience as we try to determine the best way to conduct bus registration during this challenging time. Please email candrade@maynard.k12.ma.us if you have any questions or concerns.
Spanish
Debido al cierre del edificio escolar, el registro del autobús para el año escolar 2020-2021 se pospondrá hasta finales de mayo o posiblemente junio. Una vez que se decida la fecha y el proceso, notificaremos a las familias. Le agradecemos su paciencia mientras tratamos de determinar la mejor manera de realizar el registro del autobús durante este momento difícil. Envíe un correo electrónico a candrade@maynard.k12.ma.us si tiene alguna pregunta o inquietud.
Portuguese
Devido ao fechamento do prédio da escola, o registro de ônibus para o ano letivo 2020-2021 será adiado para o final de maio ou, possivelmente, junho. Quando a data e o processo forem decididos, notificaremos as famílias. Agradecemos sua paciência enquanto tentamos determinar a melhor maneira de realizar o registro de ônibus durante esse período desafiador. Envie um email para candrade@maynard.k12.ma.us se tiver alguma dúvida ou preocupação.