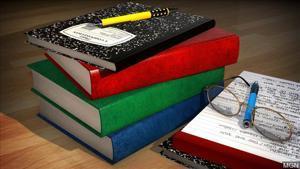 Governor Baker Announces School Closures
Mary Jane Rickson
Tuesday, April 21, 2020
April 21, 2020
Dear Families:
Governor Baker announced that all school buildings in Massachusetts will remain closed for the remainder of the 2019-2020 school year. Although this news is not totally unexpected, many of us had hoped we'd return before the end of the school year, but student and staff health and well-being must come first.
We will be continuing with our Remote Learning Plan for the rest of the school year. The Department of Elementary and Secondary Education will be providing updated guidelines regarding Remote Learning Plans later this week, for this extended period. We encourage you to remain engaged in the learning activities provided.
I appreciate the dedication of our staff and the collaboration of our student and parent community as we continue to work within this new environment. There are still many questions left to answer in the coming weeks, from where we start our curriculum next year to how students can get personal belongings out of their lockers. Now that Governor Baker has made the decision to close, the district can focus on creating plans to address the aforementioned. We will communicate these plans to you in the coming weeks.
As always, thank you for your patience. Please continue to stay safe and practice social distancing.
Mary Jane Rickson
21 de abril de 2020
Queridas familias:
El gobernador Baker anunció que todos los edificios escolares en Massachusetts permanecerán cerrados por el resto del año escolar 2019-2020. Aunque esta noticia no es totalmente inesperada, muchos de nosotros esperábamos regresar antes del final del año escolar, pero la salud y el bienestar de los estudiantes y el personal deben ser lo primero.
Continuaremos con nuestro Plan de aprendizaje remoto para el resto del año escolar. El Departamento de Educación Primaria y Secundaria proporcionará pautas actualizadas con respecto a los Planes de Aprendizaje Remoto más adelante esta semana, durante este período extendido. Le recomendamos que siga participando en las actividades de aprendizaje proporcionadas.
Aprecio la dedicación de nuestro personal y la colaboración de nuestra comunidad de estudiantes y padres mientras continuamos trabajando dentro de este nuevo entorno. Todavía quedan muchas preguntas por responder en las próximas semanas, desde donde comenzaremos nuestro plan de estudios el próximo año hasta cómo los estudiantes pueden sacar sus pertenencias personales de sus casilleros. Ahora que el gobernador Baker ha tomado la decisión de cerrar; el distrito puede enfocarse en crear planes para abordar lo mencionado anteriormente. Le comunicaremos estos planes en las próximas semanas.
Como siempre, gracias por tu paciencia. Continúa manteniéndote seguro y practica el distanciamiento social.
Mary Jane Rickson
21 de abril de 2020
Queridas famílias:
O governador Baker anunciou que todos os edifícios escolares de Massachusetts permanecerão fechados pelo restante do ano letivo de 2019-2020. Embora essas notícias não sejam totalmente inesperadas, muitos de nós esperávamos voltar antes do final do ano letivo, mas a saúde e o bem-estar dos alunos e funcionários devem vir primeiro.
Continuaremos com o nosso Plano de Aprendizagem Remota pelo resto do ano letivo. O Departamento de Educação Elementar e Secundária fornecerá diretrizes atualizadas sobre os Planos de Aprendizagem Remota no final desta semana, por esse período prolongado. Incentivamos você a permanecer engajado nas atividades de aprendizado fornecidas.
Agradeço a dedicação de nossa equipe e a colaboração de nossa comunidade de pais e alunos à medida que continuamos a trabalhar nesse novo ambiente. Ainda há muitas perguntas a serem respondidas nas próximas semanas, desde o início do currículo no próximo ano até a forma como os alunos podem tirar seus pertences pessoais de seus armários. Agora que o governador Baker tomou a decisão de encerrar; o distrito pode se concentrar na criação de planos para abordar o acima mencionado. Nós lhe comunicaremos esses planos nas próximas semanas.
Como sempre, obrigado por sua paciência. Por favor, continue seguro e pratique o distanciamento social.
Mary Jane Rickson