A beautiful morning sky over our beloved Fowler School! Have a great day, Maynard!
Fowler's annual Winter Concert is tonight at 7 pm. We'll see you there!
Hey, Fowler Families! Help us re-stock the Food Pantry with whole grain cereals. Maynard families need your support this year for a happy and healthy Thanksgiving. Send boxes of cereal in with your kids. Thank you!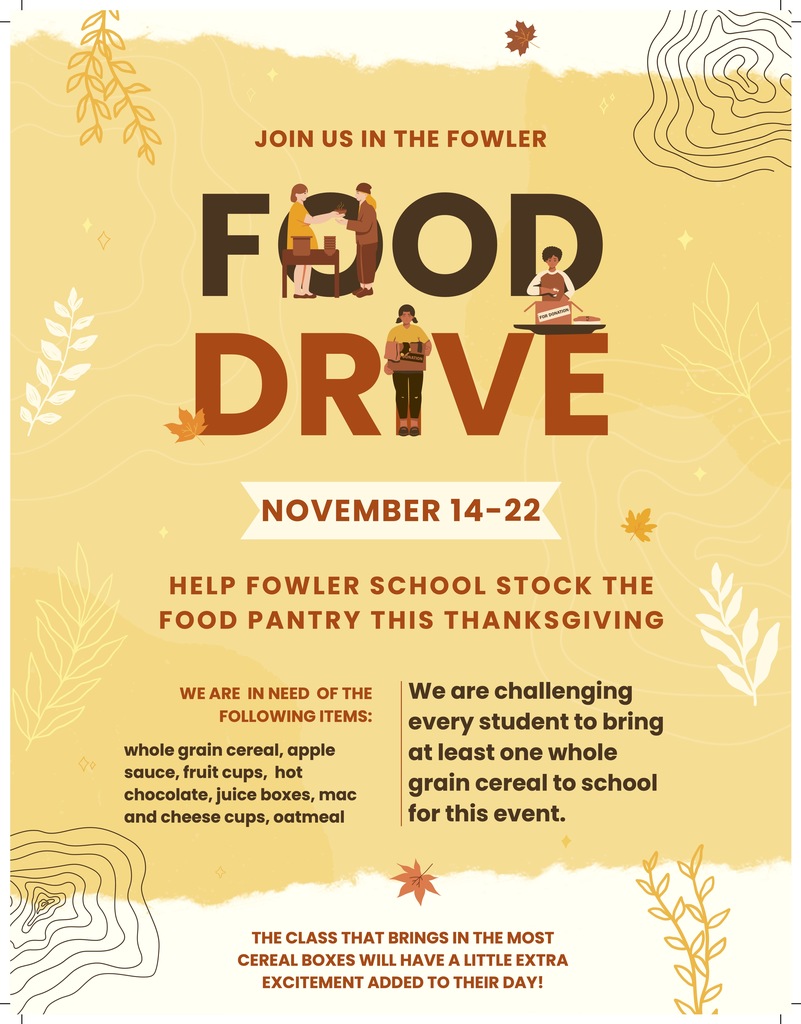 Click here for information about the upcoming family forum on Guidance & Counseling Services on 11/9/22 at 6pm:
https://www.smore.com/hkbg6
Fowler Families, sign up for conferences here:
https://www.smore.com/k7udp
. They will be held next Thursday evening 6-8 PM, and Friday afternoon 12:15-2:25 PM. Conferences will be held virtually. Have a great weekend!
Fowler uses IXL to support skills in ELA, Math, and this year we added Science and Social Studies. Our goal is 60,000 questions per month, and as of 9/21 we are well ahead of the goal. Our WINN block allows the time, and students are on fire! Great job, Fowler!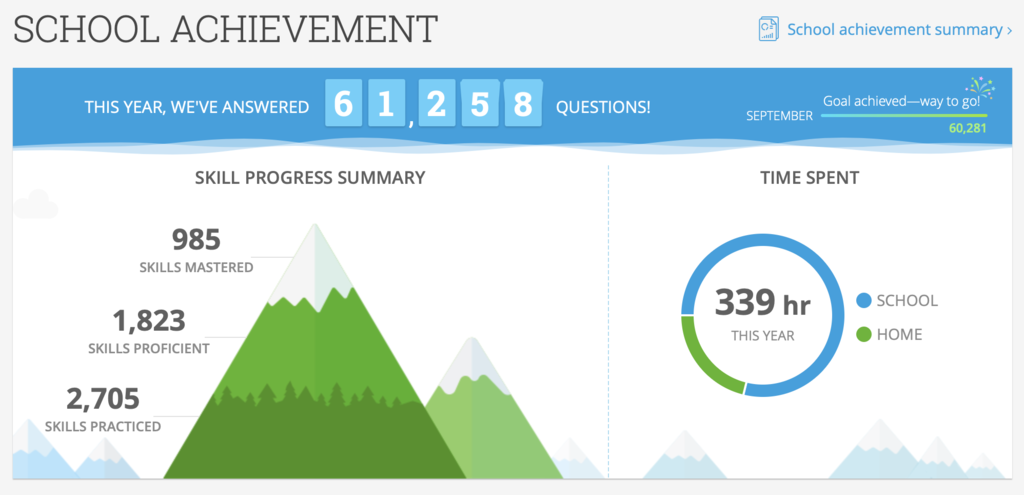 Thank you to Fowler PTO, Maynard Fire, Maynard Police, Fowler teachers and paras, and the many kids and parents who attended today's Back to School Bash. Our Fowler moms and dads are just getting started - it's going to be an awesome year! #FowlerFamily #OneMaynard
We are setting up for a gorgeous day of Kickball at Fowler's Back to School Bash! First kick at 10 AM! #FowlerPTO #OneMaynard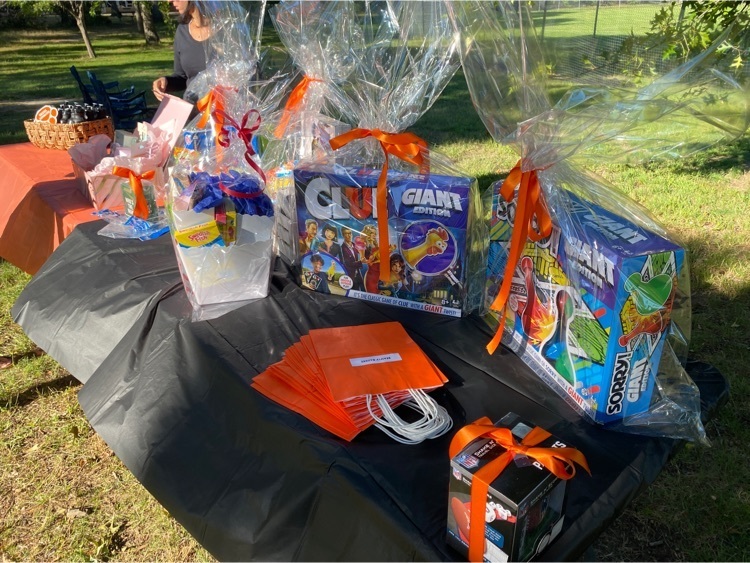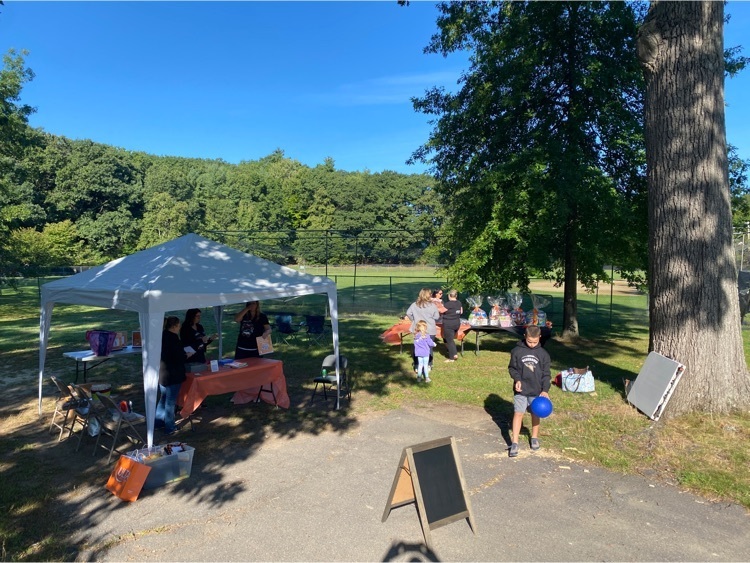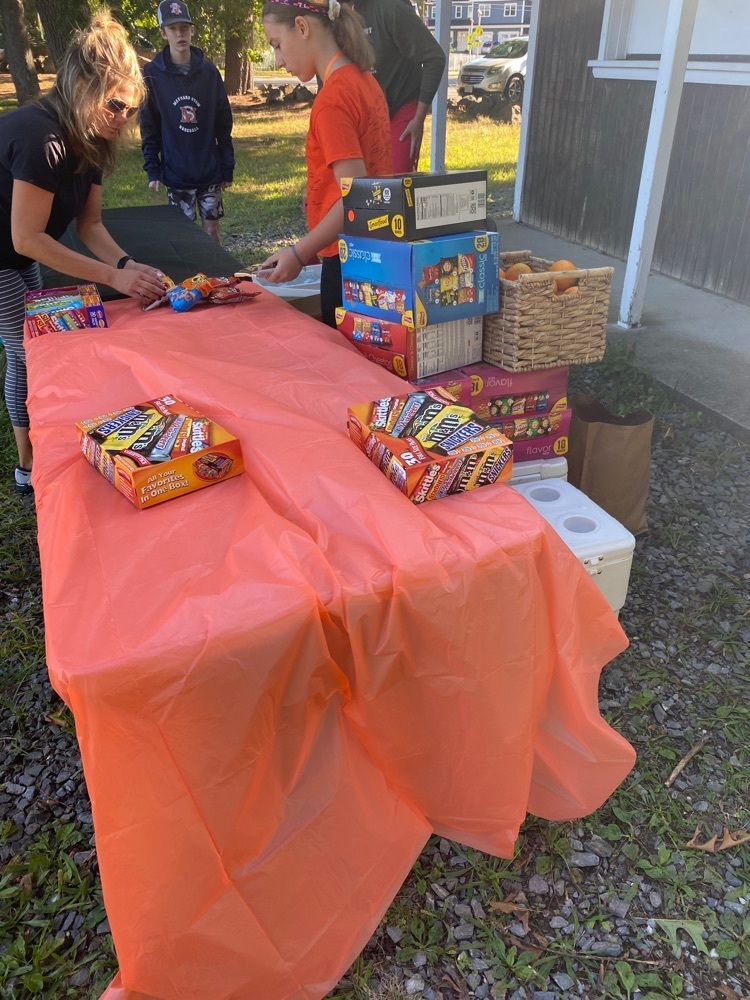 We've missed you, Maynard! See you tomorrow, bright and early. #OneMaynard Don't forget our Meet and Greet events: Green Meadow - today at 2-2:30 PM Fowler - today at 1:15-1:45 PM
Fowler Families, please check out the recommended supplies to start the 22-23 school year! Have a great August, and we look forward to seeing all students on August 31. Click here:
https://www.smore.com/x7624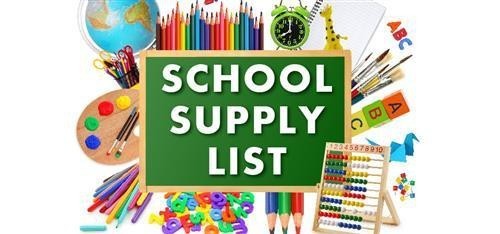 Fowler has a new principal today! Principal Murray has decreed that everyone can wear hats and hoods today, and "PLEASE no more dad jokes, Mr. Barth." She is leading the whole 4th grade in limbo at recess, and will be serving pancake syrup in the lunch line today. Lots of fun!
Tonight is an opportunity to meet the 2 finalists for Fowler Assistant Principal. Where: Fowler Auditorium When: David Snyder @ 6:30 PM, Dan Hill @ 7 PM Attendees will be able to let us know what you think about each candidate.
.
Join us tonight at 6pm! Green Meadow and Fowler will share the results of our Literacy Pilot, and the plan going forward to teach literacy in both schools. The meet link for this virtual meeting was shared via email and in last week's newsletters.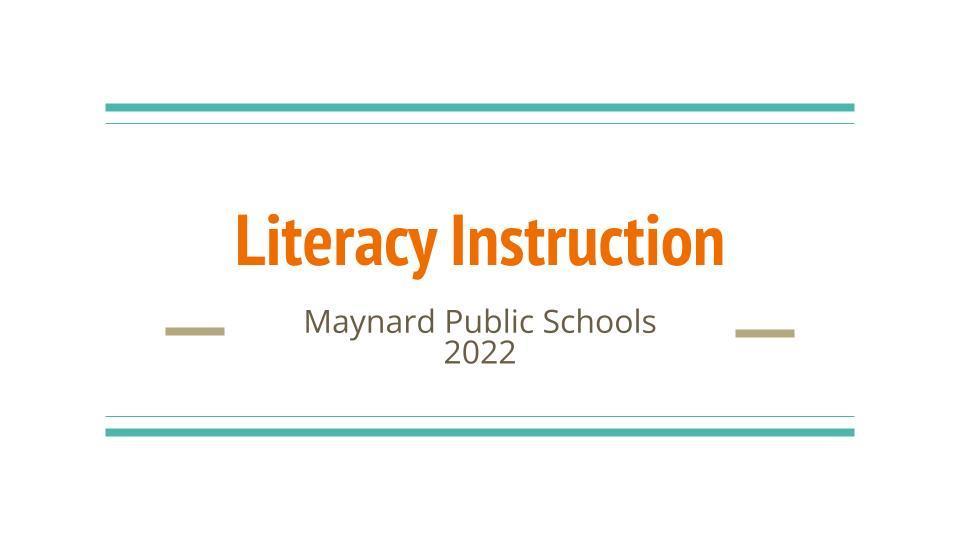 April is Autism Acceptance Month. Check out this SEPAC-sponsored virtual event Tuesday evening at 7 pm that will focus on the experiences of women and girls on the spectrum!
Today is World Down Syndrome Day. Show your support for inclusion by wearing brightly colored, mismatched socks today! This morning, these Fowler 8th graders did it - and so can you!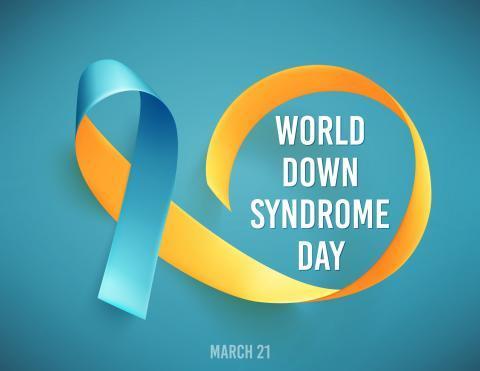 Monday is Pi Day! Fowler will celebrate its 3rd annual tradition of sending home Table Talk Pies with all students on Monday. Pi is the ratio of a circle's circumference to its diameter, and is always 3.14... with a never ending series of digits. Let's have some "pi" together!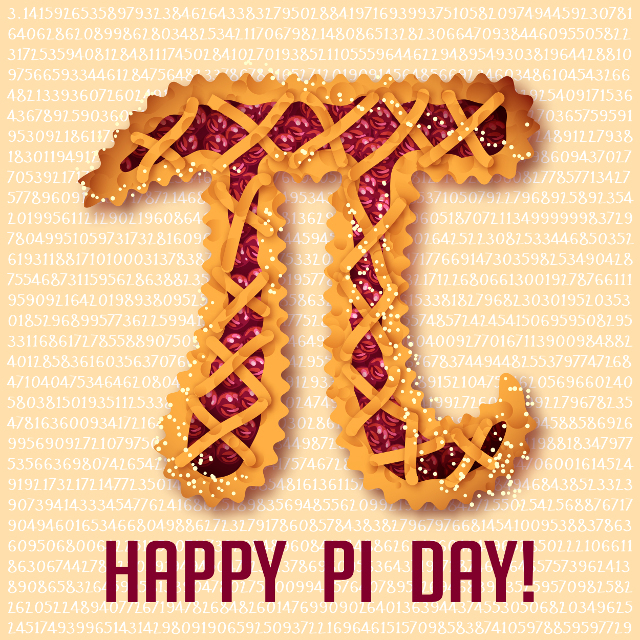 International Women's Day – celebrated annually on March 8 – commemorates the social, political and economic achievements of women. Women in different parts of the world use this day to come together to celebrate one another and rally for equal treatment and representation.
Green Meadow celebrated "Read Across America" today, with various community members / Maynard staff reading to your children. It's an annual favorite, and rite of passage into warmer Spring months! Thanks to Mr. Rouleau and Ms. Lindquist for organizing this impactful event!