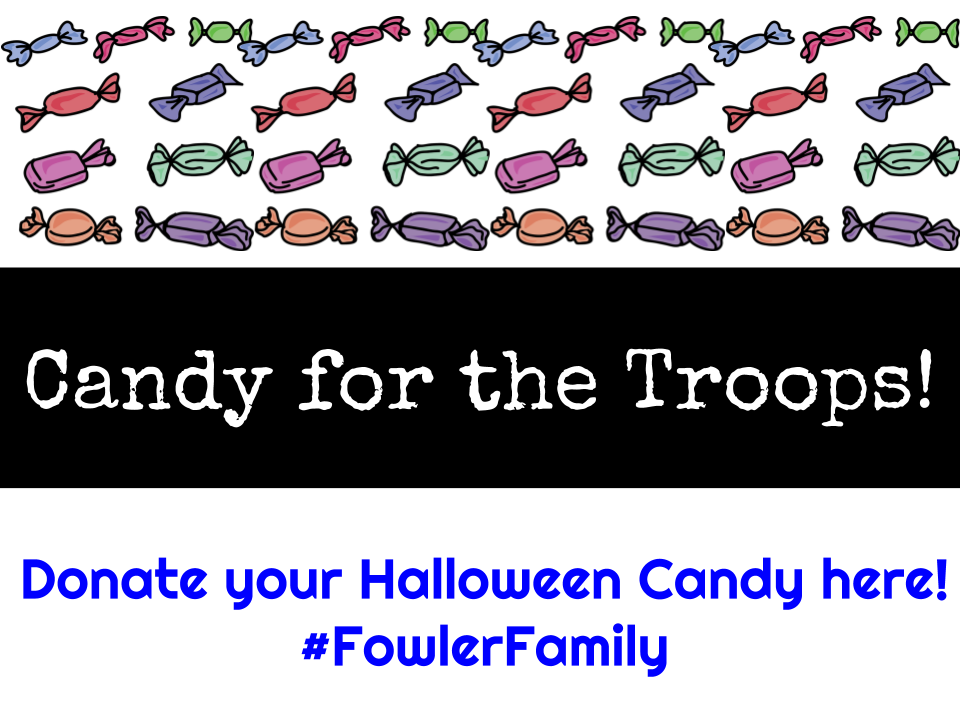 Donate Halloween Candy for the Troops!
Dan Costello
Monday, November 04, 2019
To help celebrate Veterans' Day, the Fowler School is collecting Halloween candy during the week of November 4. At the end of the week, it will be shipped overseas for the women and men working on the nation's defense. Thanks in advance for your contribution!