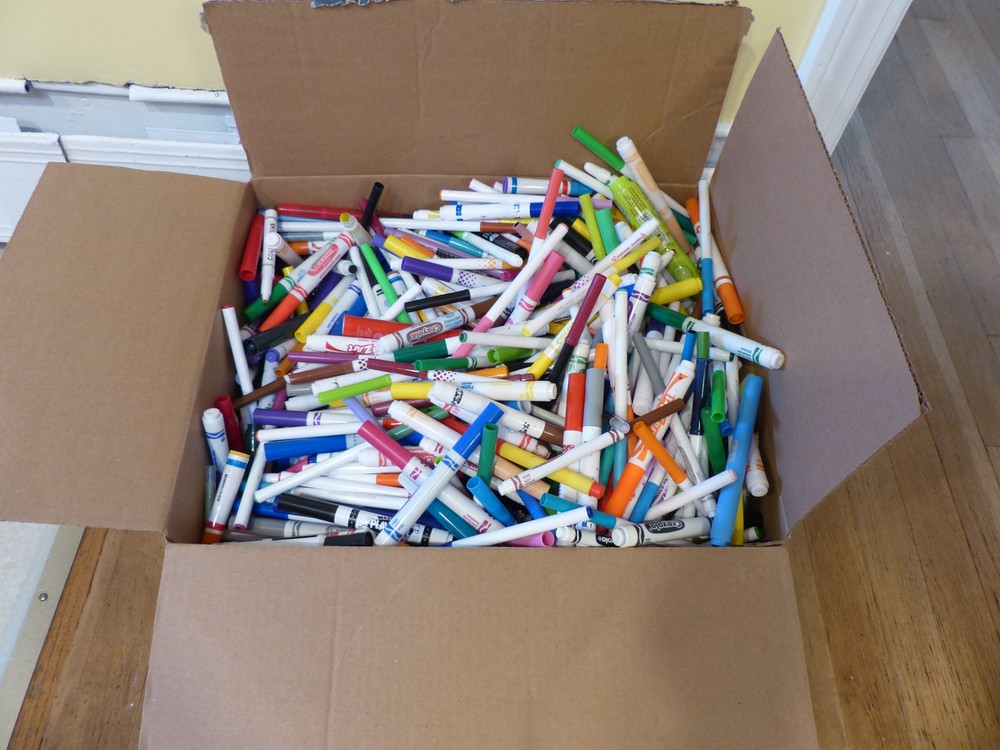 Helping the Community & Environment!
Mary Beth Shea
Wednesday, January 09, 2019
Thanks for helping us save 17lbs of plastic from landfills! Since the first round was so successful, we will continue to have a collection box in our front lobby for used markers. Feel free to send in any brand or size marker, and our parent volunteers will package them up for recycling.
Several H.S. seniors have asked for our help with service projects collecting items for local organizations. In January, there will be a collection for toiletries (i..e, shampoo, soap, toothpaste) for Maynard Open Table, and stuffed animals for first responders to give children in traumatic events. Fliers with more details will be sent home in backpacks.