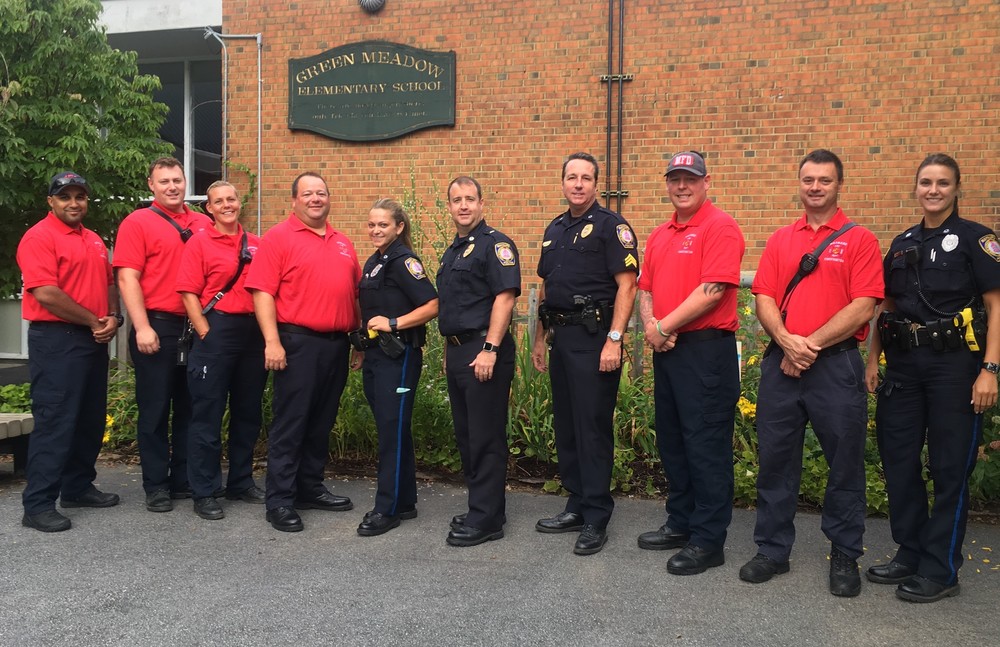 Thank You Maynard Fire Fighters & Police Officers!
Mary Beth Shea, Principal
Tuesday, September 11, 2018
We are grateful to the Maynard Fire Fighters and Police Offiicers for their ongoing support of our schools! They not only respond to emergency calls and help with practice drills, they also drop by throughout the year to foster positive relationships with our youth. This picture was taken on 9/7/18 when these representatives dropped by to greet students with "Hi Fives" at arrival time. Later that day, the Fire Department surprised us with a practice drill. Our prek-3 students did an awsome job exiting the building quickly and walking in a line to a designated spot for roll call. This was one of several types of safety drills we practice periodically throughout the year.