EDIT MAIN
(Maynard High School Library Media Center: Est. 2013)
Containing 7,500+ books, 14 computers, 4 projectors with Apple TV, and more than 30 online databases, the Maynard High School Library is a safe environment that exists to support the curriculum, and to provide students with the skills and resources necessary to become lifelong learners.
This website is for students, teachers, and parents. There are sections devoted to online databases, the online catalog, the research process recommended reading, and much more. Feel free to explore every page and if you have any questions, do not hesitate to get in touch.
Check back often for new updates, including information on upcoming events and projects, featured authors, new links for students and teachers, and more.
February
New to the library this month in honor of Black History Month!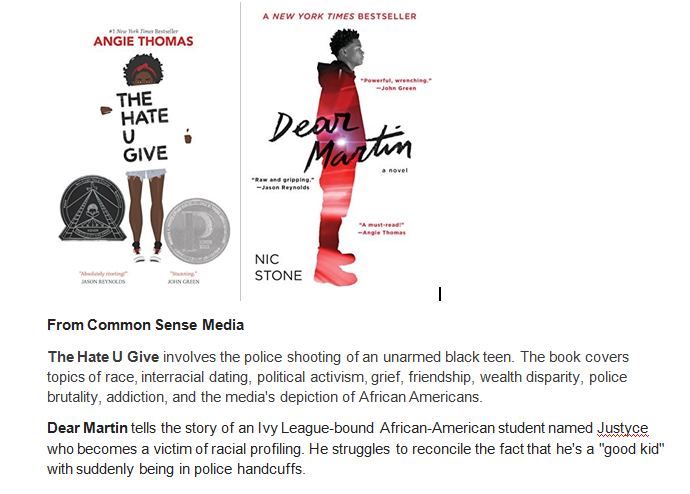 Come in and check them out!